Role:
 Creative Art Director, UI/UX 
Agency:
 Ogilvy Interactive World Wide
This is original, produced work.

To celebrate their 150th anniversary in Switzerland, Nestlé wanted to give back to its loyal customers,

so we decided to gift them 150 Swiss Francs (CHF) worth of coupons that could be redeemed
on the nestle150.ch website to be used for shopping in 19 Nestlé shops.
The website has been online for 2 months (Sep/Oct '16) and generated 307,248+ views.
This data is accurate and was obtained by tracking users use of the google maps interactive map
created ad hoc for the campaign.
I have concepted and designed everything from scratch, coupons and badges as well.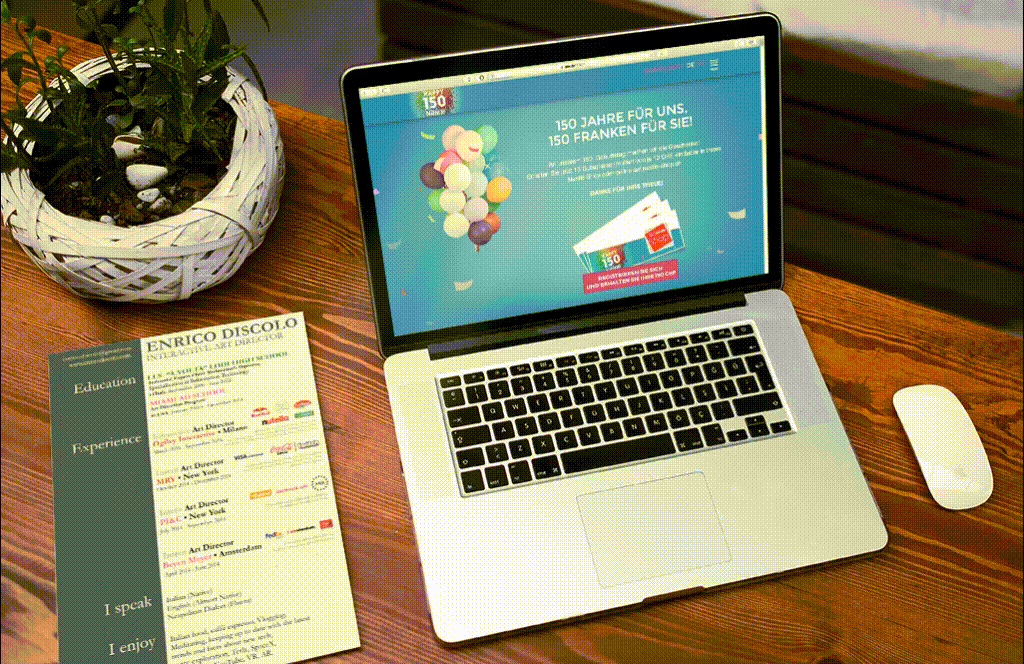 Keeping the website as functional, simple and appealing as possible has been my focus from the very beginning. 
I have worked hand to hand with the coding department at the agency to keep
the execution as close as possible to the vision.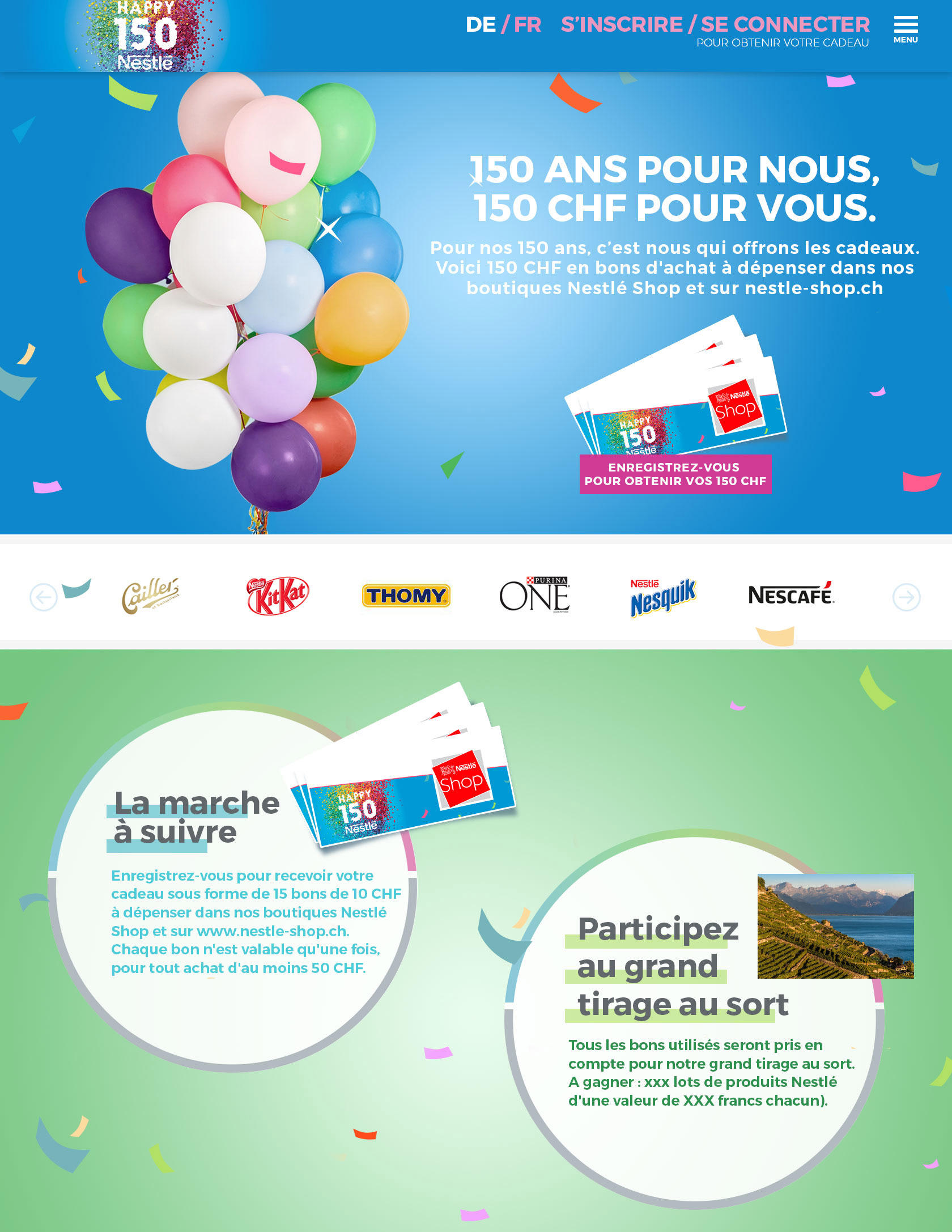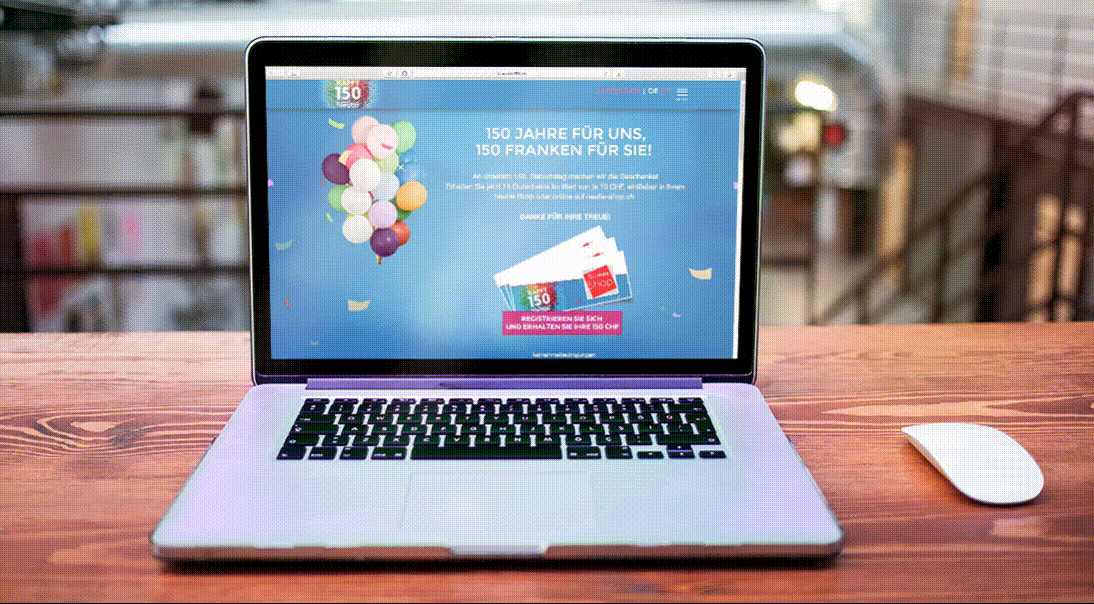 I have experience in creating interactive maps (VR maps as well) using google tools.
This website features a map that displays Nestlé Shops, their photos,
and even a link to send it to your smartphone (through google maps)
so you can add it to your GPS with a simple tap.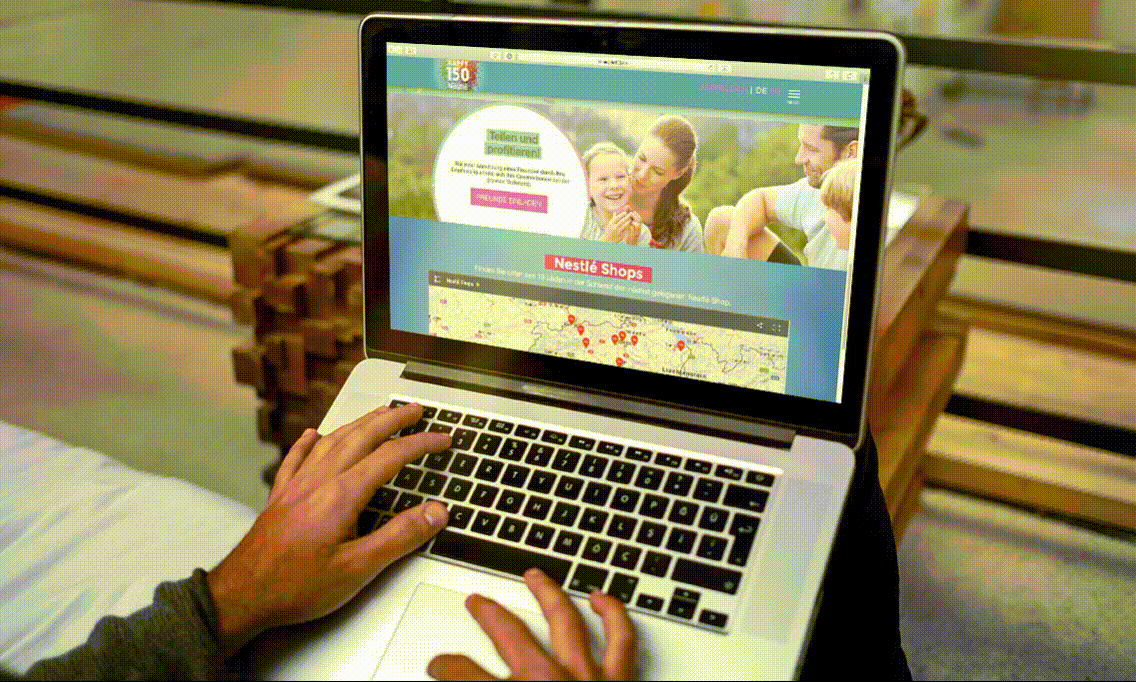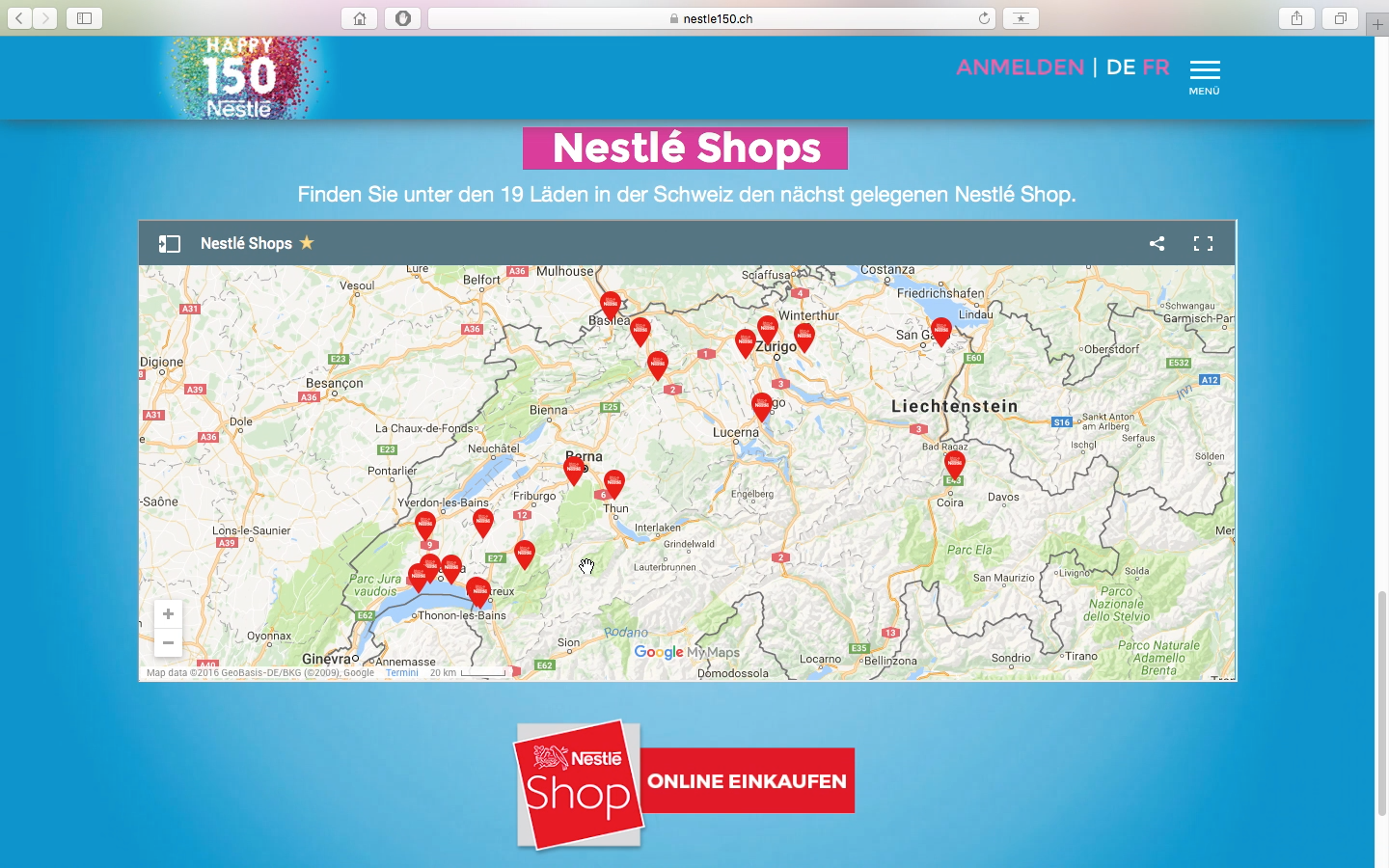 Like my work? Get in touch! 
enricodiscolo@gmail.com