Keep the #tapdown • Aqualoop
-
Role:

Creative Art Director, Original Idea and Concept
Agency:

 Ogilvy Interactive World Wide • Ogilvy Change
Client:

Legambiente (Italian environmentalist association - nonprofit -
Wikipedia
)
Most of us keep the tap open when brushing our teeth. That means wasting a lot of water.
On

World Water Day

2017 we presented a solution: A bracelet that automatically closes the tap for you.
This is an original idea and concept I came up with
while working with Senior Copywriter Alberto Crignola @ Ogilvy in Milan
.
A landing website will give you more insights about why it's important to save water.
And of course will give you instructions on how to order your Aqualoop.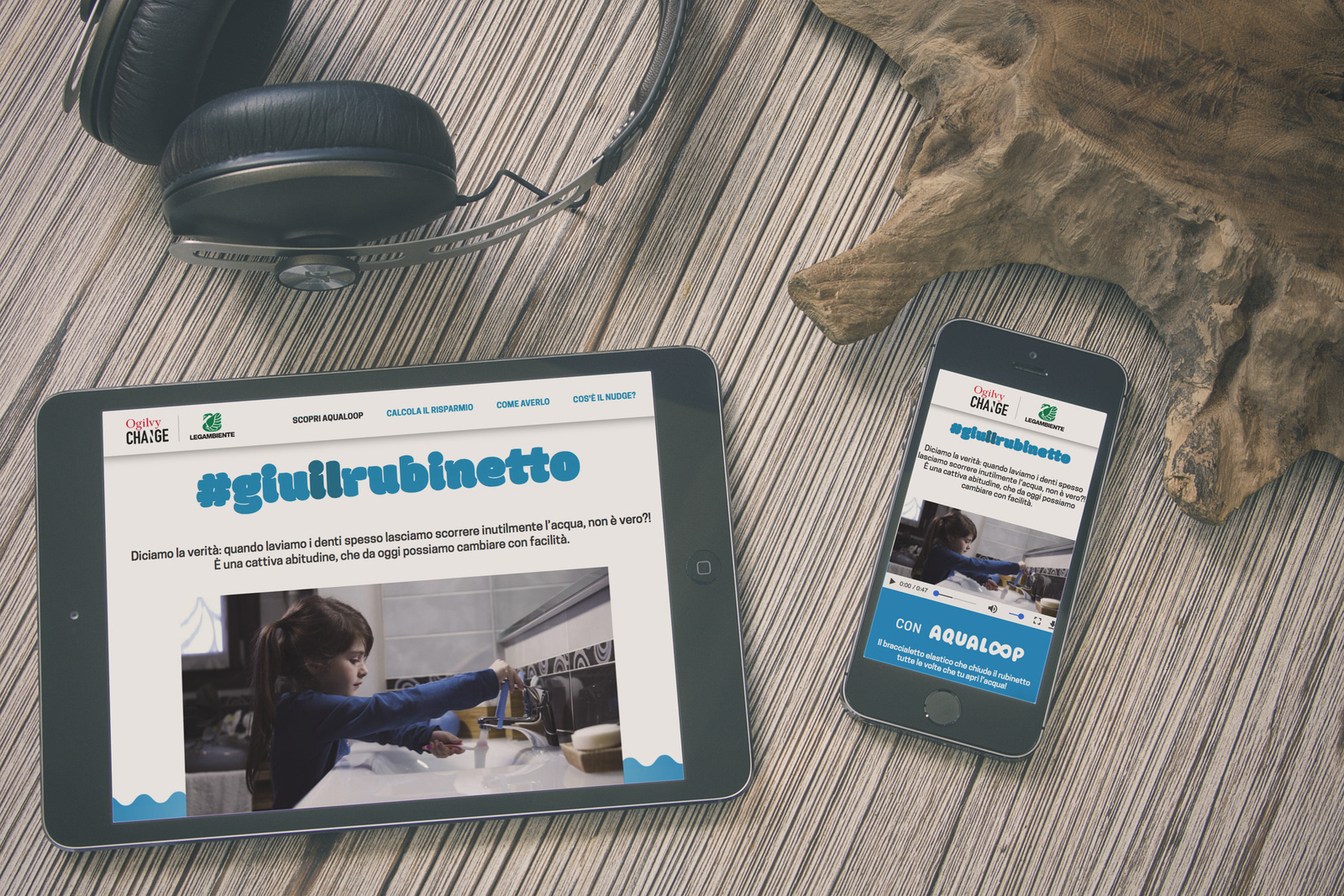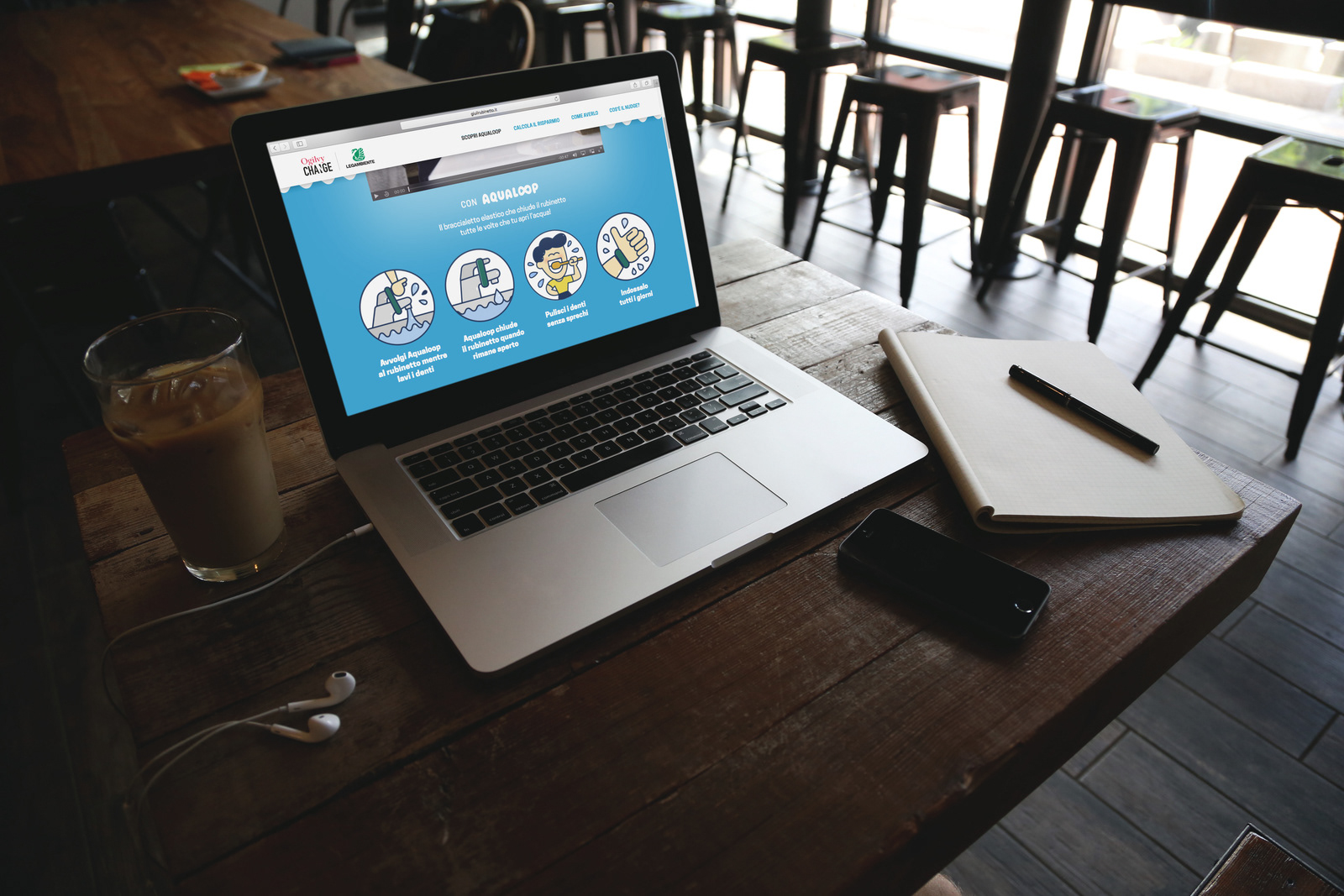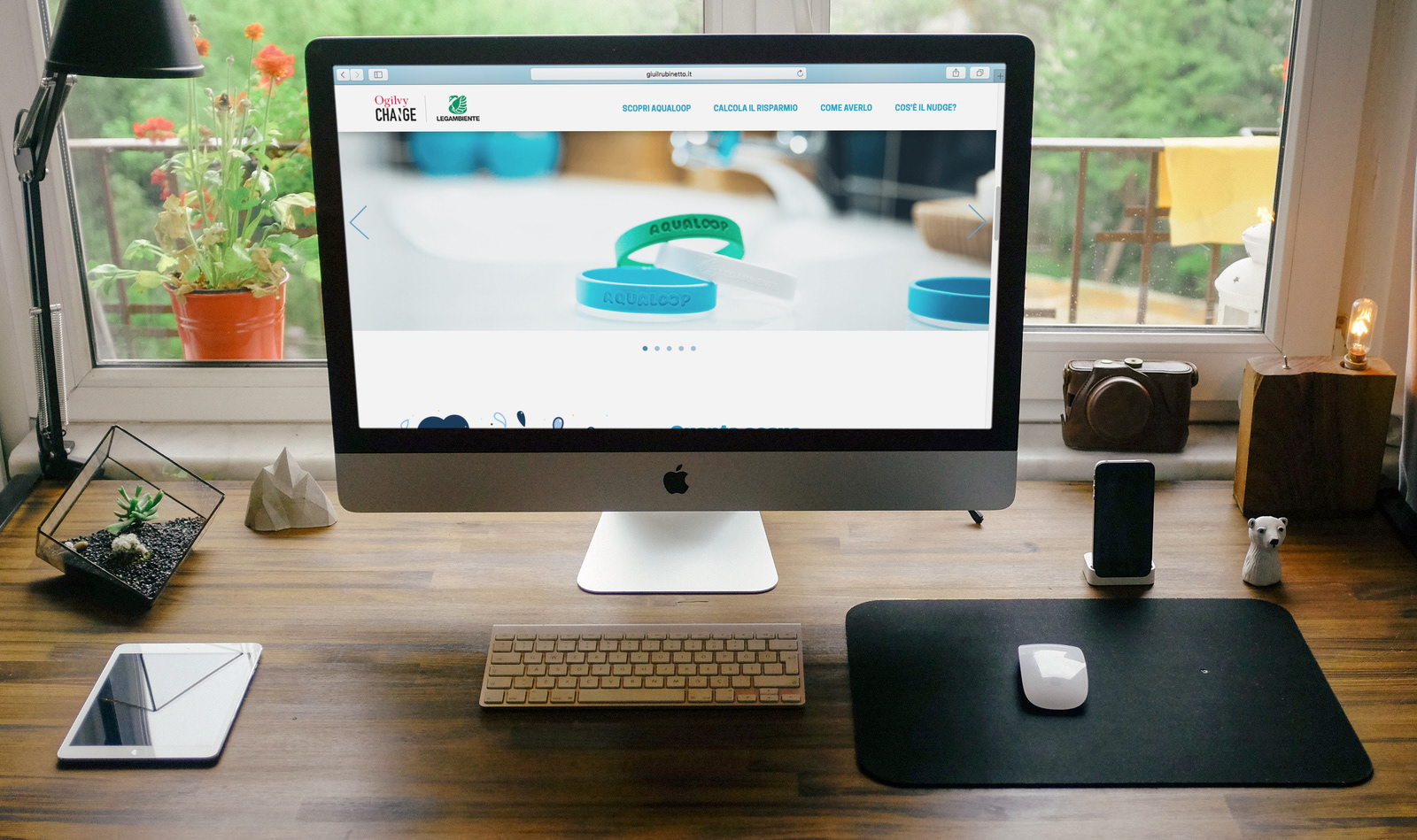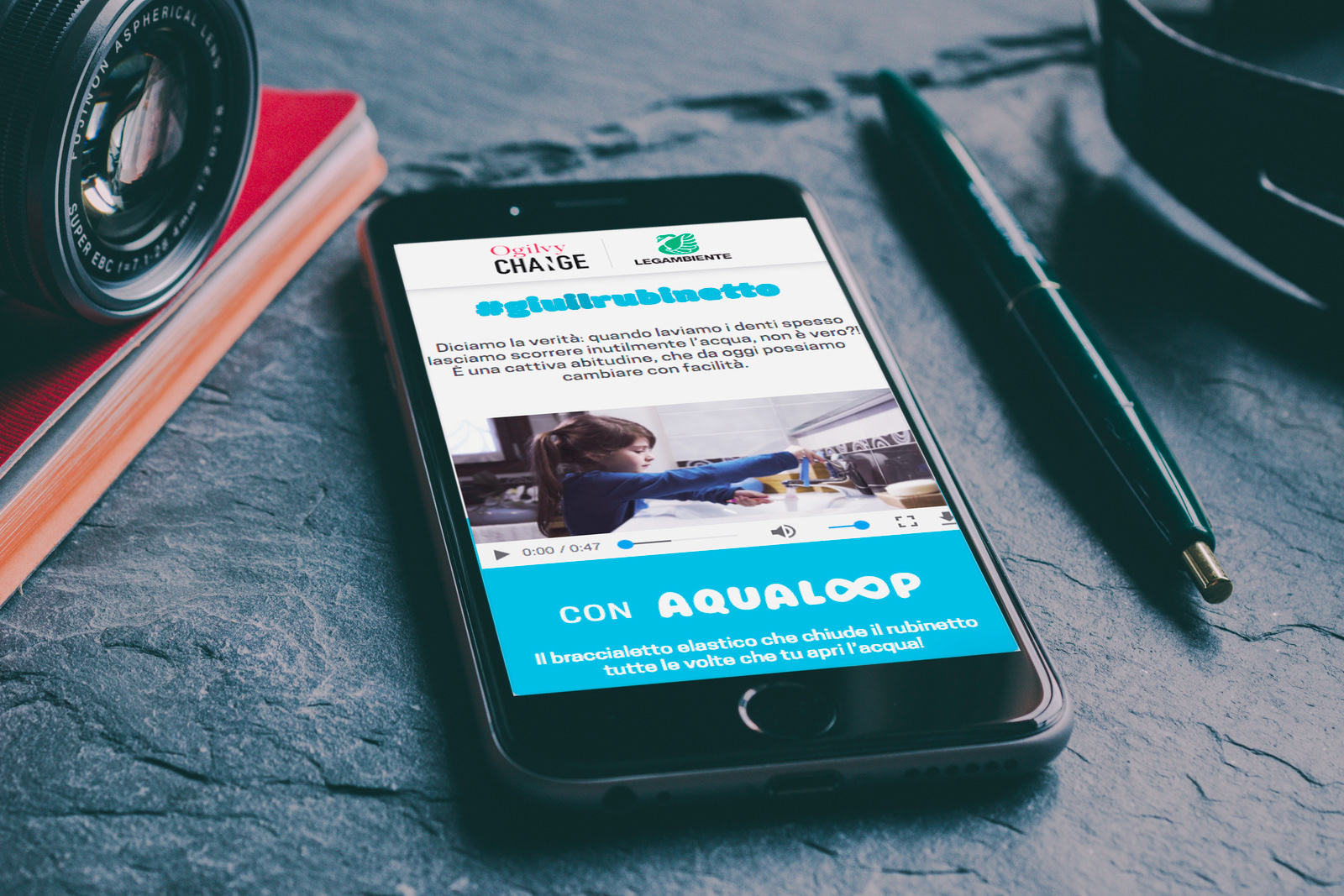 You can calculate an estimate of how much water you would save
if you didn't keep the tap open when you are brushing your teeth.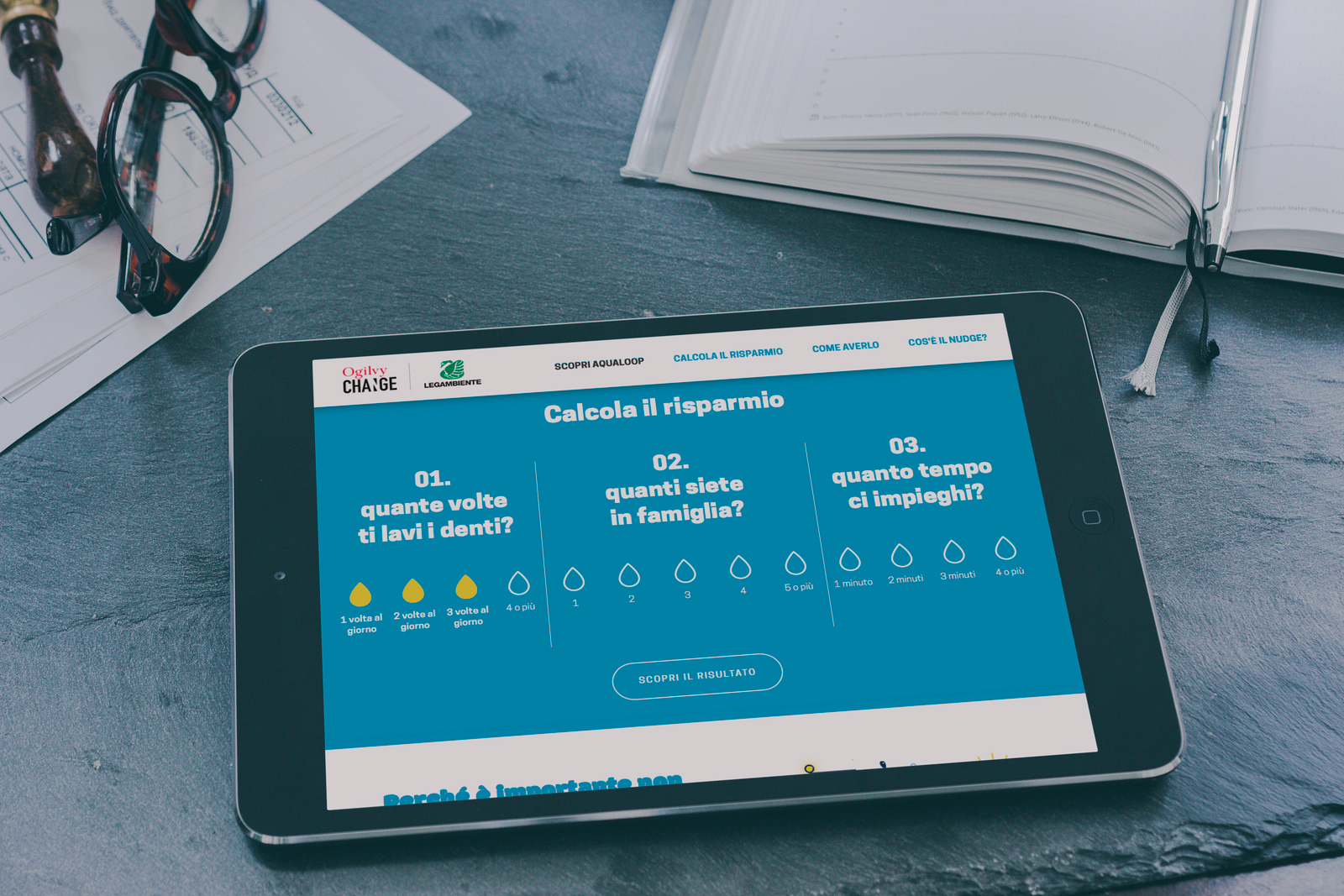 Chairman and CEO of Ogilvy & Mather Italy Guerino Delfino talks about Aqualoop (Audio in Italian)