VENMO • DON'T PAY ROBOTS
–
Role:

Creative Art Director
Senior Creative:

Alex Reinoso, Class @ Razorfish NY
With Venmo, there is no ATM fees.
To promote this new great service, we wondered what would ATMs do
with those fees, and shared it on Venmo's social media channels using the hashtag

#dontpayrobots.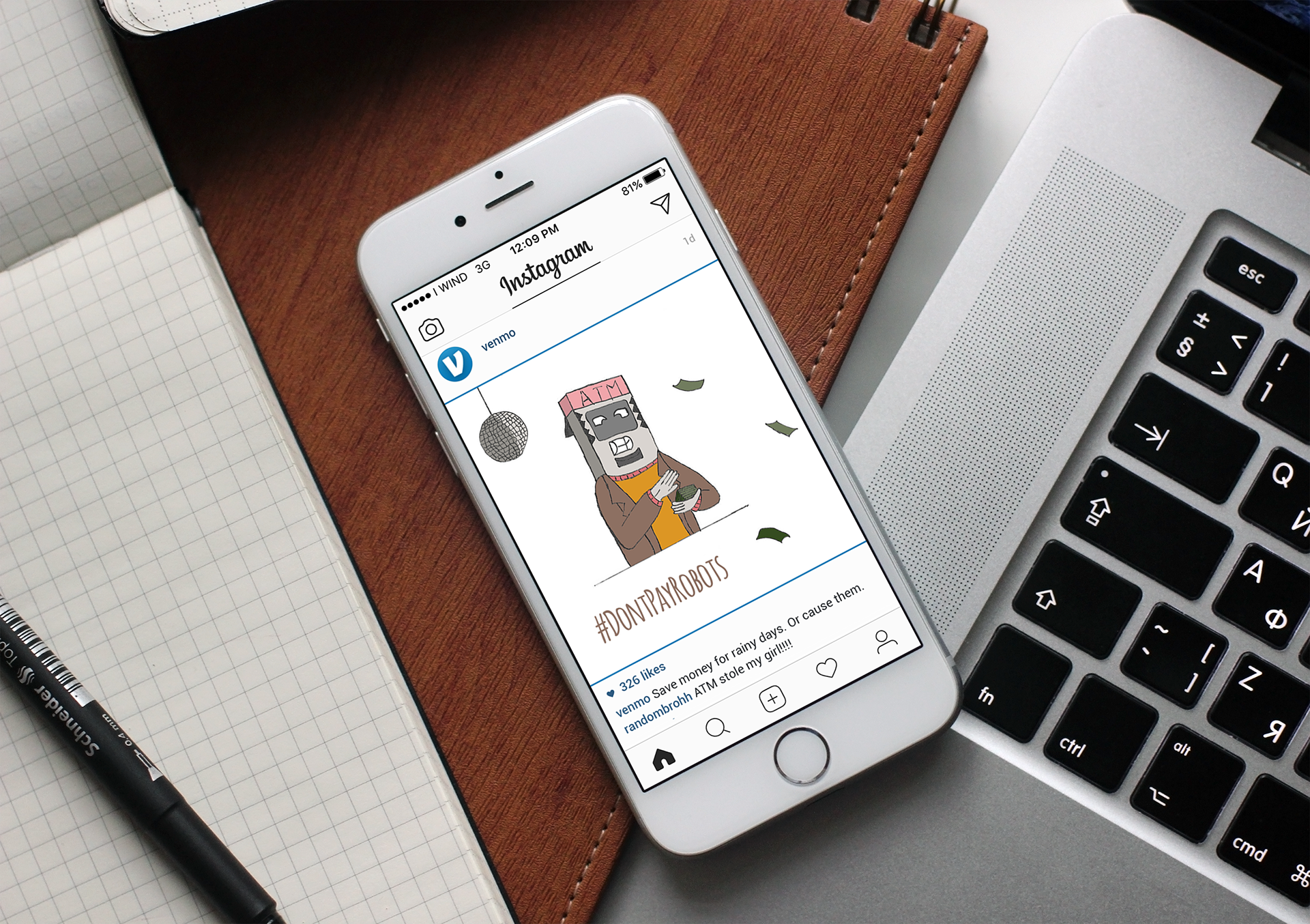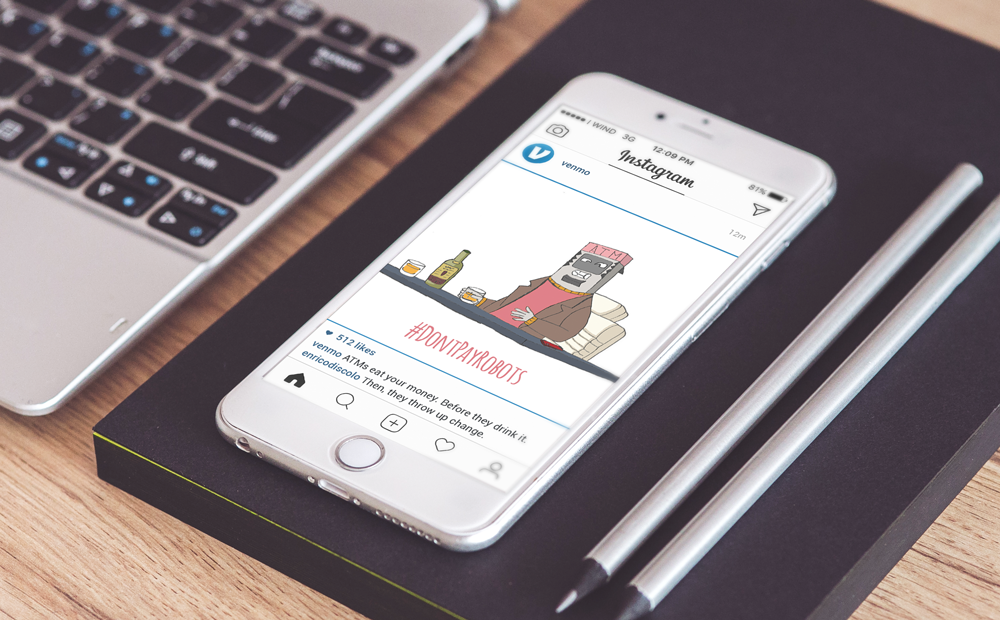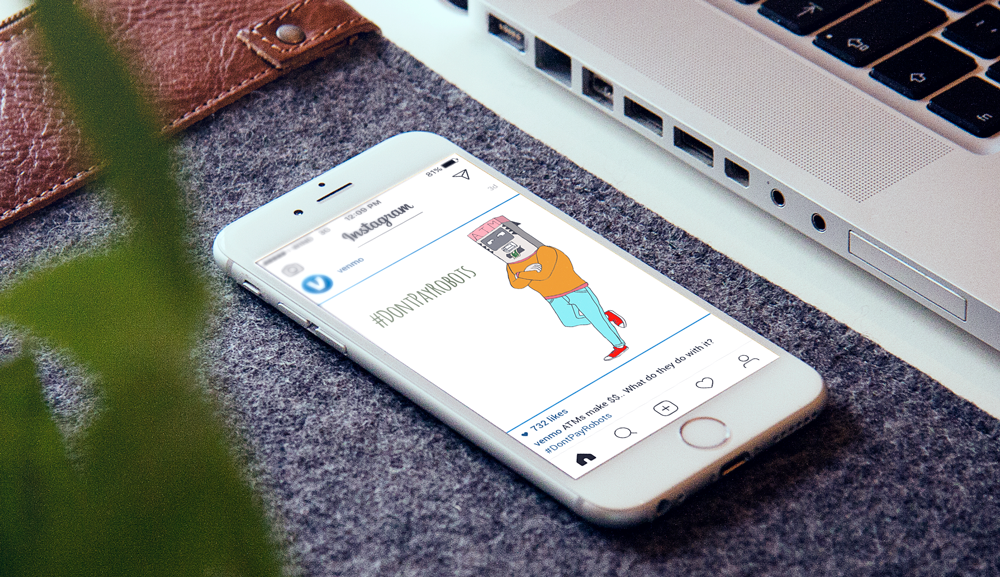 We put an ATM on twitter and named it @AnotherTrollMachine.

Then we put his tweets on billboards.
Wonder just how paid an ATM can be?
We made a site for that. Numbers are accurate.